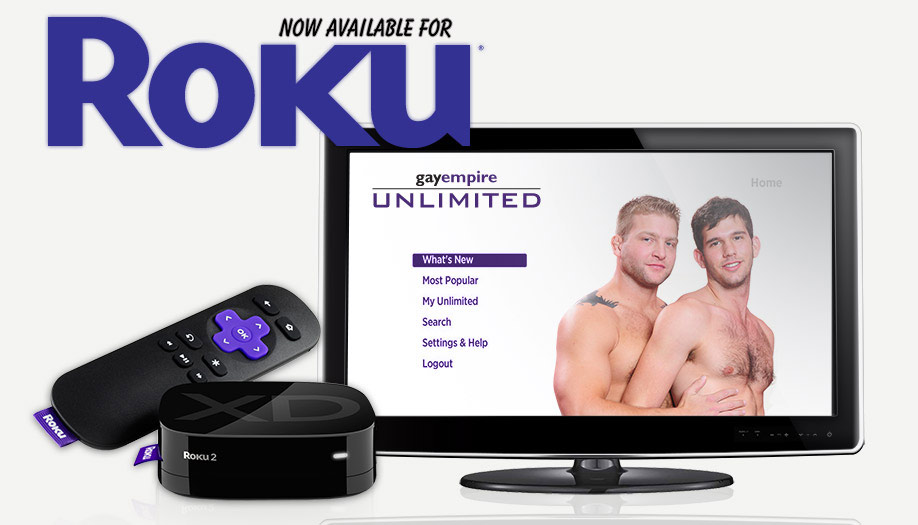 Now Available for Roku!
Watch over 16,000 high-quality adult movies at anytime on your TV!
1. Add Our Channel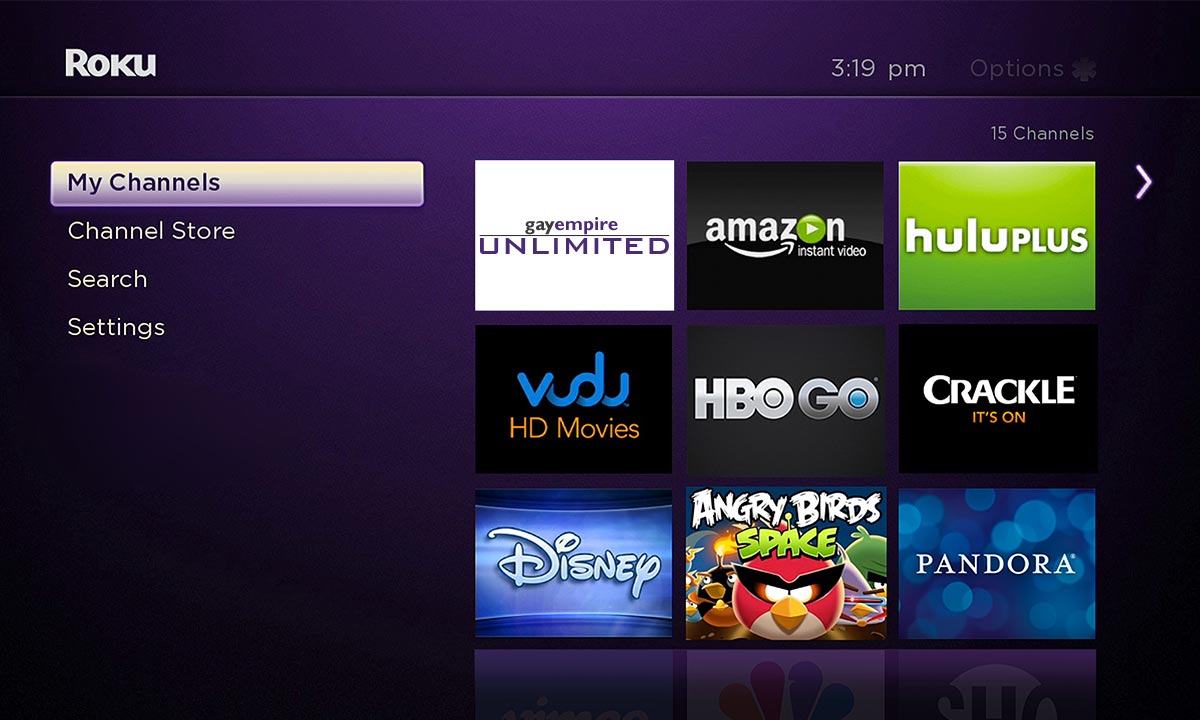 Visit the
Roku website
to add Gay Empire Unlimited to your Roku channel lineup.
2. Get Your Linking Code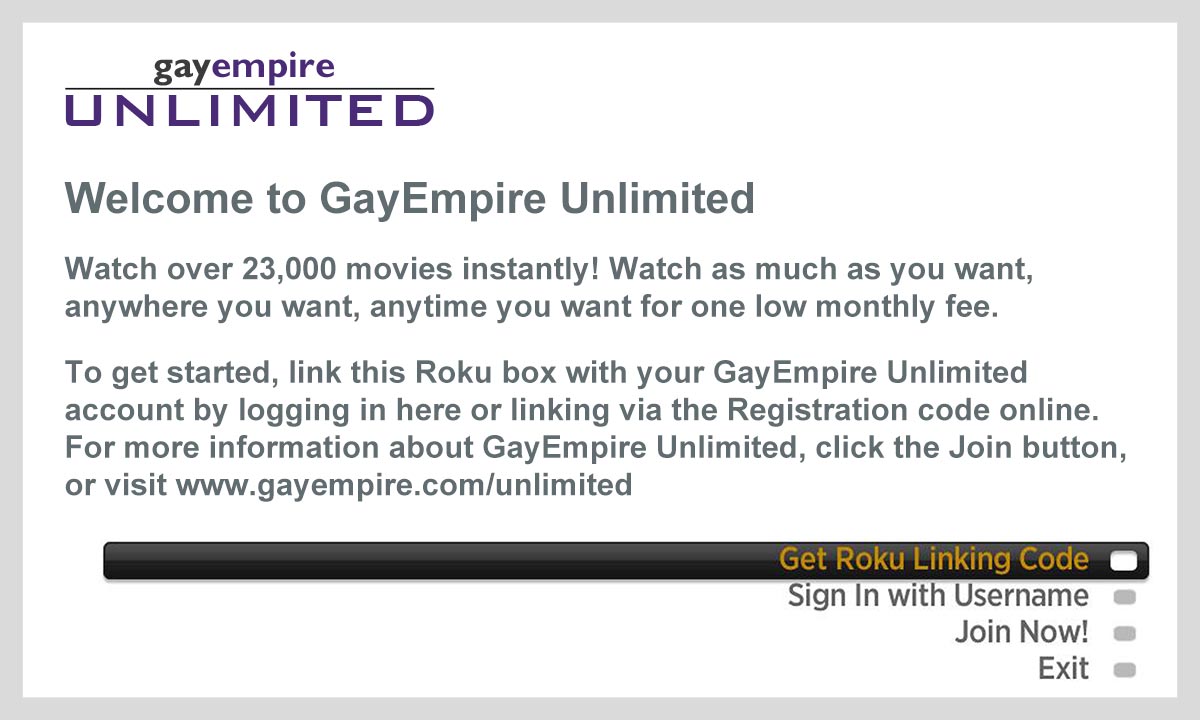 Open the Gay Empire Unlimited channel on your Roku to acquire a device linking code.
3. Link Your Account