Now Available for Roku!!!!
Watch over 7,800 high-quality adult movies at anytime on your TV!


Channel Code: GDEUnlimited


Channel Code (discreet version): GESundial
1

Add Our Channel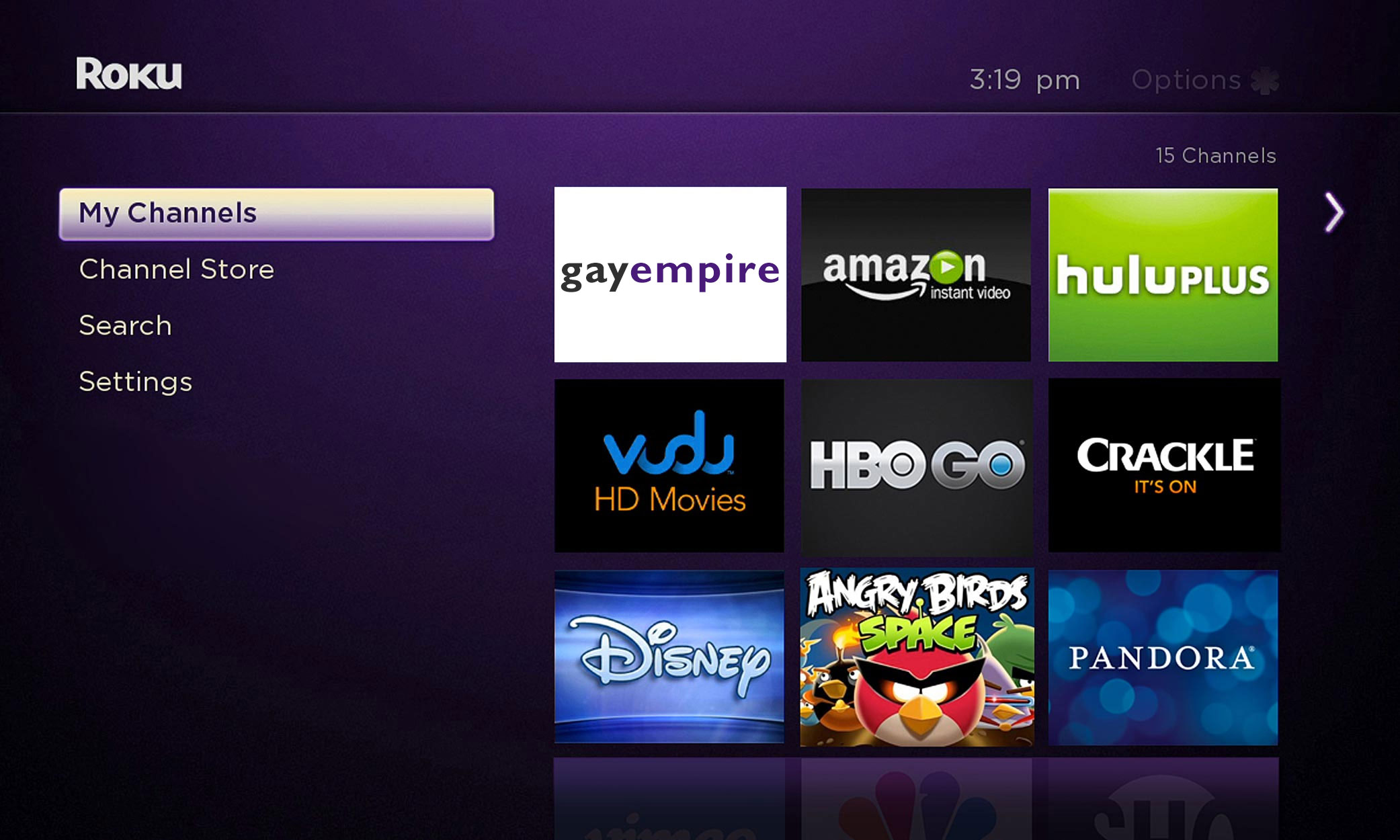 Visit the
Roku website
to add Gay Empire to your Roku channel lineup.
2

Get Your Linking Code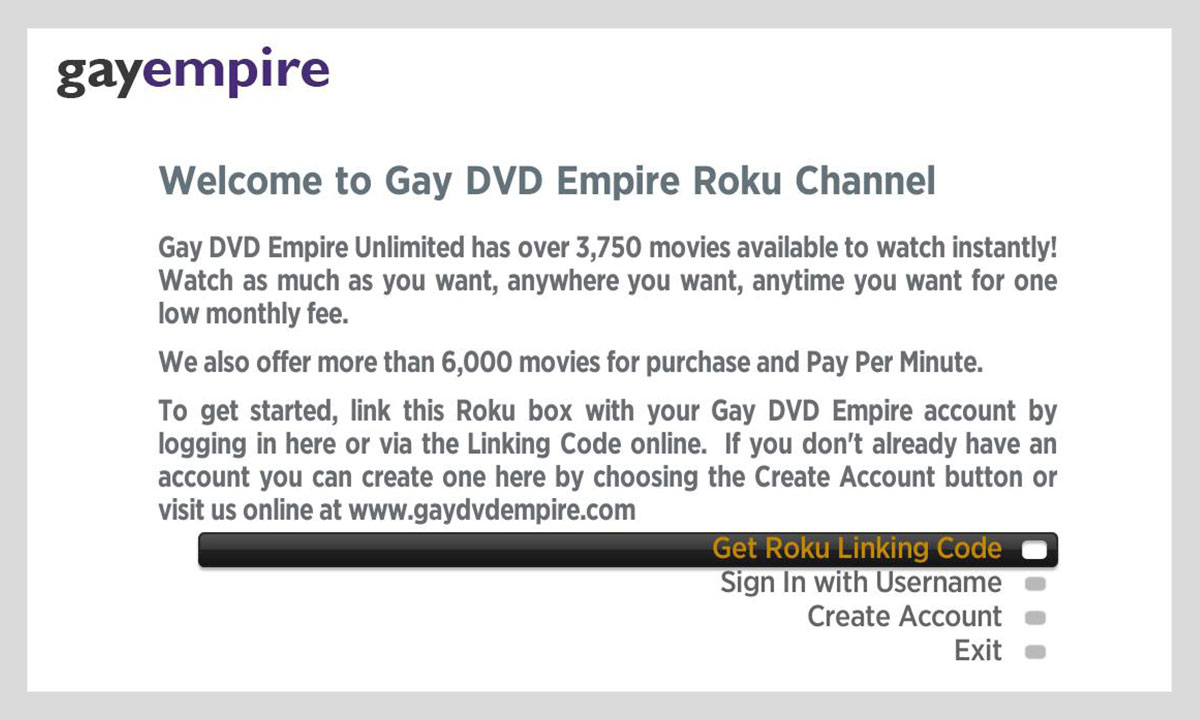 Open the Gay Empire Channel on your Roku to acquire a device linking code.
3

Link Your Account